New Patients
What is the first step?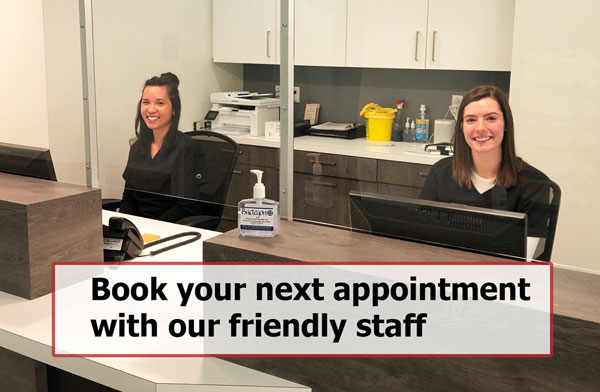 To book an appointment please visit our online booking page or call our clinic (403) 237-6000 to speak a receptionist. Electronic intake forms will
be emailed to you immediately after booking. Please have these filled out
prior to your appointment time.
If you are unable to complete these forms, please arrive 15-20 minutes before your appointment to complete.
Do I need a Referral?
Although we always appreciate referrals, you do not need one for any of our services. However, when you book your appointment you will be asked if someone referred you to a specific doctor.
Does Alberta Health Care pay for my visits?
Alberta Health Care no longer covers chiropractic treatments. If you have extended benefits for chiropractic, massage or naturopathic medicine, then you will pay for your care on the day of your visits and receive an original receipt, which you may then submit to your insurance provider for reimbursement.
Do students and seniors get a special rate?
Yes you do, excluding Massage Therapy. Please call the office for rates.
Motor Vehicle Accident?
Please contact your insurance company and make sure you get the contact name of your claim adjustor, phone number and fax number to then give to our reception on your first MVA visit. Please contact our reception staff as soon as you have spoken to your insurance company and you will be instructed from there. You will be given a claim and/or policy number and an AB1 and AB2 given to you by either your claims adjustor or the receptionist at Core Health Centre. Your treatments will then be directly billed to your insurance.
What should I Expect on my First Visit?
When you arrive the receptionist will greet you. Please let them know your first and last name and which doctor you are there to see. If you have not yet completed the paperwork you will first have to complete this before the doctor can see you. It is a good idea to wear comfortable clothes and shoes for your visit to the chiropractor. Your chiropractor may ask you to change into a gown.
How long will appointments take?
Initial consultations with our chiropractors are approximately 30-45 minutes. Follow up visits can vary, but are typically 15 minutes. Initial consultations with our naturopathic doctor are 105 minutes (or one hour and forty-five minutes). Follow-up visits can vary, but are typically 30 minutes. Initial consultations with our massage therapists require a minimum of 45 minutes. Follow-up massages vary and can be 30, 45, 60 or 90 minutes.
How to get to our office?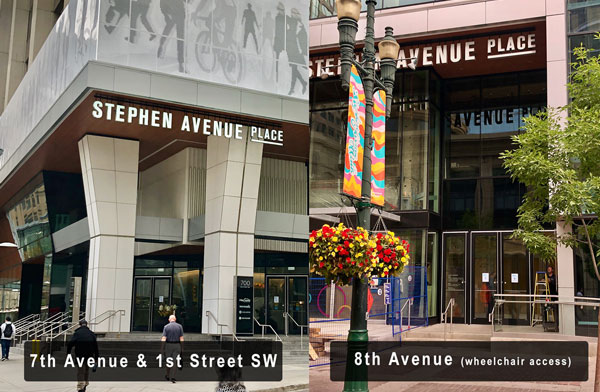 We are located on the 3rd floor of Stephen Avenue Place (formerly Scotia Centre). We are right on the LRT line and easily accessible through the +15 system. You can access Stephen Avenue Place from the corner of 7th Avenue and 2nd Street SW or 8th Avenue. Street parking is available or the closest parkade is Bow Parkade (access from 6th Avenue between 1st and 2nd St.)
How often will I need to come in?
Your practitioner will discuss a schedule of care, which will depend on your specific circumstances. We encourage our patients to have regular follow-up visits to maintain the progress they have made over time. Naturopathic appointments are scheduled on an individual basis, but generally include a monthly and/or yearly "check up." Give our Calgary chiropractic office a call to schedule an appointment today!
---
New Patients | Core Health Centre | (403) 237-6000