What is Acupuncture?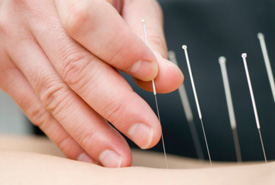 Acupuncture is a method of healing the body that has been used for hundreds of years.
The traditional application of acupuncture promotes the flow of energy through meridians. Meridians are like rivers, mapped all over the body. Health is created when the meridians are balanced (the rivers are flowing smoothly in a forward direction), and symptoms present if a channel becomes blocked or energy deficient. To treat a problem, a trained doctor is able to choose points along the meridians to relieve the symptoms and recreate the long term balance.
In addition to the traditional approach mentioned above, acupuncture can also be applied to muscles, joints, and fascia to speed the healing from injury, overuse and aging.
Our doctor can target trigger points (knots) to relieve tension in various muscles and improve the range of motion to the adjacent joints. Acupuncture also enhances local circulation and produces endorphins, the body's own natural pain relieving chemicals.
Here at Core Health Centre, we utilize both approaches to provide you with the best of both worlds.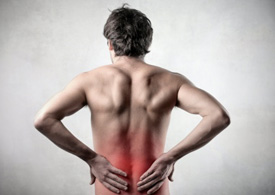 What are the benefits of Acupuncture?
Acupuncture offers a drug free and sustainable alternative for treating numerous ailments. At Core Health Centre, the most common concerns that respond well to acupuncture include:
Back & Neck pain
Hip and low back pain
Rotator cuff (shoulder) injuries
Tennis elbow
Shin splints
Osteoarthritis
Headaches
Anxiety and insomnia
Weight loss
Hot flashes
Hormone imbalances, including fertility support
Pregnancy support, including preparation for Labour and delivery
Can I do acupuncture while also receiving chiropractic care or massage therapy?
Absolutely. The addition of acupuncture treatments will enhance your results when working with other doctors and therapists.
Is Acupuncture covered by my insurance?
Yes. Here at Core Health Centre, acupuncture is offered by our licensed Naturopathic Doctor, Dr. Shannon Ferguson, ND. This typically results in your treatments receiving coverage under your Naturopathic Medicine benefits. If you are unsure if you have coverage, or are curious if you can apply your Acupuncture benefits to these treatments, please call your insurance provider for clarification.
Why would I want to see a Naturopathic Doctor for Acupuncture?
A Naturopathic Doctor has the unique advantage of applying acupuncture with a medical background. Included in your initial consultation will be an assessment of your overall health, including your lifestyle & nutrition factors, to ensure that you maximize your progress and recovery.
Ready to get started? Contact us today.
---
Acupuncture at Core Health Centre |Downtown Calgary Chiropractors | (403) 237-6000